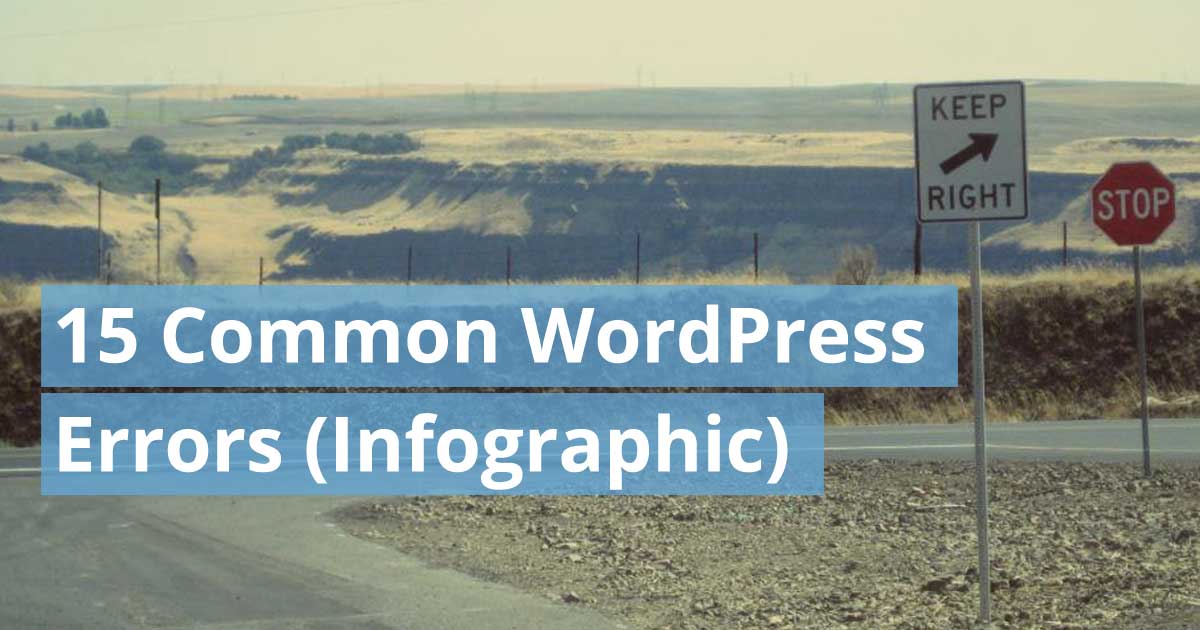 As of March 2016, WordPress powers 26% of the web and continues to grow with over 500 WordPress websites created daily. It is, by far, the most widely used content management system on the internet.
Did you know? Some of the most credible news sources and well-known companies use WordPress such as The New York Times, People Magazine, National Geographic, and Forbes.
WordPress is a powerful tool that'll make website maintenance less stressful and time-consuming. In saying so, there are proper techniques to provision your WordPress site for optimal performance. This infographic, credited to copyblogger, below lists 15 common WordPress errors that the owner/user can resolve.
copyblogger produces a wealth of information that's useful to any marketer or content creator. We recommend signing up for a free membership to get instant access to proven marketing training.
---
Suggested Links:
Posted on
November 30th, 2016
and last modified on
December 15th, 2016.