Last updated 9th October 2022
Security is at the heart of everything we do. Ever since we built our first internet connected servers back in the 1990's, our core team have held privacy and data security as a core design principle for all systems and services we offer.
This page provides details of the security measures we take and external certifications we undergo to demonstrate our compliance against international standards.
ISO 27001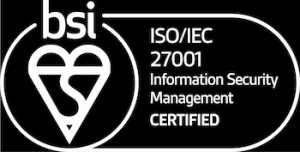 Hosting Facilities

In-Tuition utilise Amazon Web Services IaaS. Amazon are pioneers in the provision of cloud services and lead the market in terms of the level and number of international certifications they have achieved for the services they provide. By leveraging AWS as an infrastructure provider, In-Tuition are able to build performant and resilient services which meet international best practices for cloud deployments in terms of security, privacy and compliance.
Whilst we built our first single rack 'data centre' in our office in Sussex, UK back in the late 1990's and having operated our own servers, networking equipment and firewalls for much of our company life since then, we took the decision in 2021 to fully migrate all of our workloads to the cloud due to the overwhelming benefits available by doing so. Our experience of operating our own equipment and facilities gives us a great foundation to successfully leverage the cloud to make our services to you even better.
By partnering with AWS, we believe our services will gain improved resilience, performance and above all security and privacy.