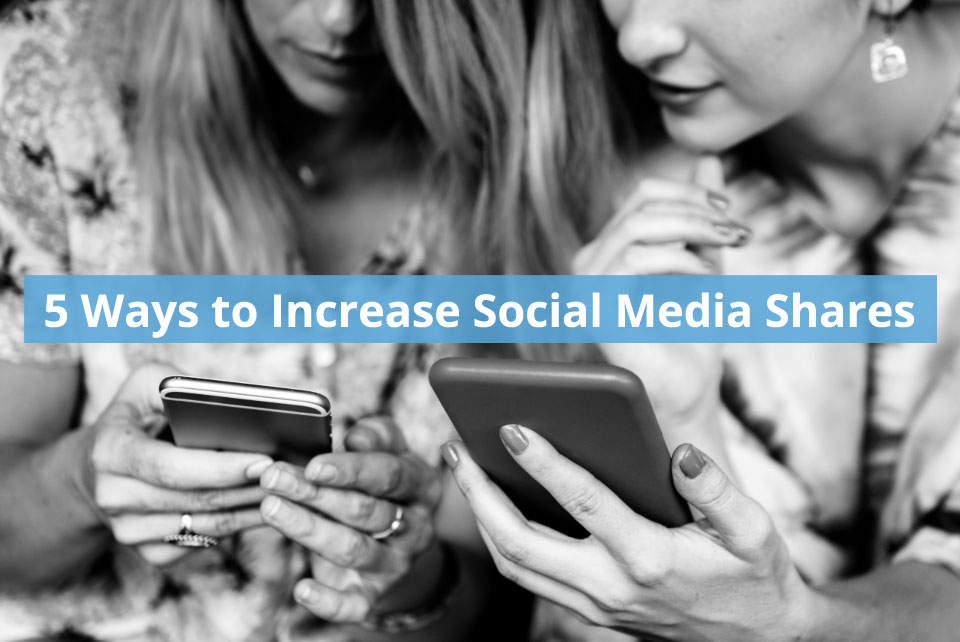 Engagement is a vital component of social media marketing. While comments and likes spark interest for your online profiles, organic social media shares increase the reach of your content. The more people who see your content, the better!
While asking people to share your social media post can be effective at times, it does not always give you the results you hope for. It's best not to rely on this approach for continuous and consistent results.
Below, we have outlined 5 strategies that will help you increase social media shares:
1. Optimise the presentation of your content
In order to catch the attention of readers, you must make your social media posts look appealing. Making your social media posts more attractive will allow readers to perceive your content as high quality and trustworthy. When you optimise your pages and posts, there is a higher chance that readers will view and share your content.
For instance, on Twitter this can be done using Twitter cards. When tweeting a link from your website, ensure that the URL is set up to show a Twitter card, which includes the page headline, a brief preview, and a visual thumbnail that best represents that content. This layout is must easier and clearer for readers to consume, as opposed to a sole URL link.
This strategy can and should be used on other social media platforms as well. The principle remains the same: the better people can understand your posts, the more likely it is that they will share it!
2. Use enticing and attractive headings
Speaking of the presentation of your posts, it is important to remember that headlines are key. In order for people to want to read your content, the headline you put needs to be catchy. You must create a headline that readers want to know more about, and it must be interesting enough that readers will click on the link and dive into your content.
Not sure where to start? Try these 3 tips:
Add numbers to your headline: Adding numbers and steps can break down your content into manageable pieces. Presenting information in defined, key points this way makes it easier to consume, and readers know this.
Use words that resonate: Headlines have to be catchy and grab the interest of the reader. Use words that help create emotional responses from readers. Here is a great resource: writerswrite.co.za/180-emotional-words-to-use-in-headlines/
Ask and answer questions: Asking common questions in a headline helps to get the attention of readers. Headlines based as "how to" guides gauge interest from readers, and leaves them wanting more. More reads equal more shares!
3. Produce relevant and relatable content
This is a pretty basic principle: If people are interested, people will share.
Knowing the demographics of your audience is an important place to start. By knowing more about who access your content, you can have a better idea of what their interests are. You can gear your content towards these interests, which will increase the likelihood that readers will resonate with and share your content!
In addition, keep an eye on hot topics that are trending! People love current and relevant content, and readers are more likely to be interested and willing to share this type of content with others. You can use a tool, such as Google Trends, to help you know which topics are currently buzzing in your field or industry.
4. Make sharing easy and accessible
When readers are viewing a page or post on your website, it should be easy and convenient for them to share. People may get deterred from sharing your content if it seems like it's a lot of work, or if there are extra hoops to jump through. The easier it is to share content, the more likely it will be shared.
To increase the chance of readers sharing your content, use social media buttons throughout your website – it's as simple as that …  sharing can be done with the press of a button. Position these buttons beside, at the beginning, or at the end of your posts and pages, to make sharing easily accessible for readers to use.
Also, consider using call-to-action features throughout your website so that readers can easily click-to-share key quotes, passages, or ideas. Not only does this allow readers to quickly share your content, but it also makes this process easier for them by taking out the question of "what do I say about this?"
5. Create content that is mobile-friendly
Times have changed. We are now in the digital age and many people now use mobile or tablets as their primary device, as opposed to a desktop computer. This means that a large portion of your readers will be viewing your content on a mobile device.
Take advantage of this! When you optimise your social media posts, make sure that they are easily readable, not only on a computer but also on a mobile device or tablet. By making your content mobile-friendly, you will gain more interest from mobile readers, which will in turn increase shares of your content.
Take home message
Social media marketing relies on engagement, and successful engagement relies on shares. Gaining shares is not easy, but there are many things you can do as a creator that will increase the likelihood of your content being viewed and shared by readers.
In this article, we have provided 5 ways that you can use to achieve this goal and increase social media shares. We hope that these strategies can help you improve engagement on your website and expand the reach of your audience.
Thanks for reading!
---
Suggested Links:
Posted on
March 2nd, 2018