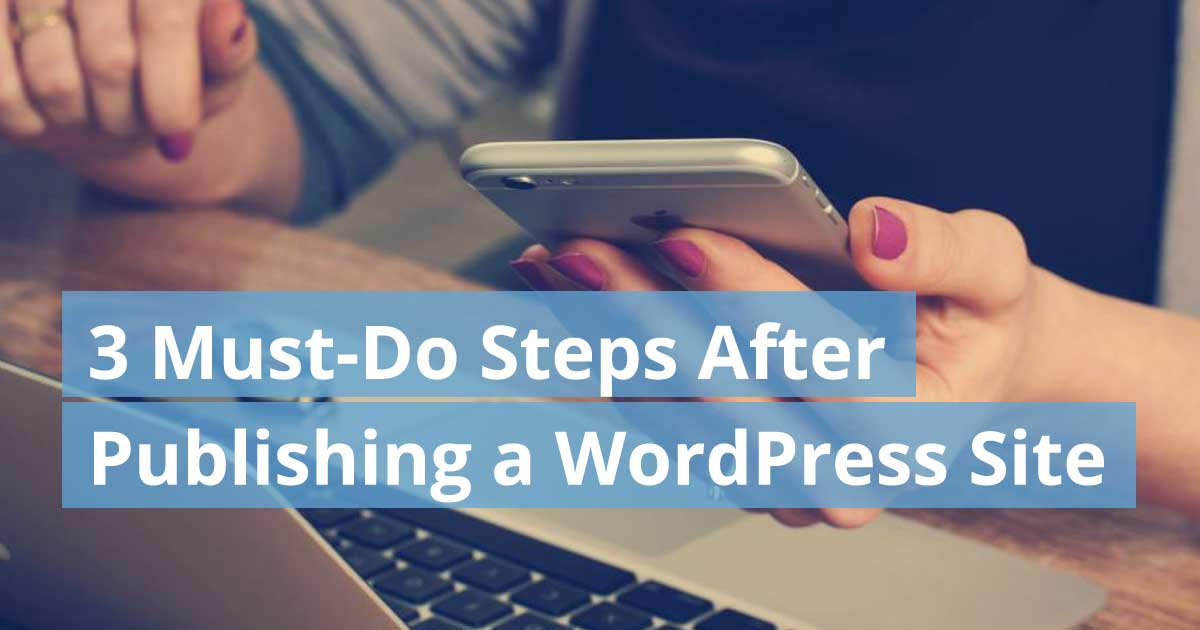 Maintenance and upkeep of your WordPress website are imperative to the success of your site. This article walks you through the measures you need to take after your website is live. These steps are necessary to avoid any attacks by criminal hackers and to ensure your site runs smoothly.
Maintenance Once Your WordPress Site is Live
It is essential to keep WordPress, themes, and plugins up to date. When a new release is announced, read the description … more often than not, it states a resolution for a security patch.
The following WordPress components will require updates:
WordPress

In general, WordPress announces a new release of the content management system monthly. It is crucial to update your site to the latest WordPress installment to ensure constant security.

Plugins

Updating your plugins to the most recent release is necessary, however, we recommend doing such with caution. Some plugins, if not built correctly, can break your site whilst performing an update. Read about the plugin update and check the internet for any problems with it before continuing.

Theme

Your theme will periodically release updates containing important security patches. It's vital to read over the statement and make the update when it's announced.
Optimise For Performance and Search
Your WordPress site needs to be optimised for best performance and search ranking. To successfully do so, you'll need to constantly update your content while monitoring the results.
Here are some basic SEO tips your your small business website.
Google Analytics
Google offers a vast assortment of free tools to help you optimise your website. We recommend provisioning Google Analytics to track your page views and the performance of your content pieces.
Google Analytics can be implemented in your website in a couple simple steps. wpmudev walks you through the process here: wpmudev.org/blog/create-google-analytics-plugin
Learn how to decode Google Analytics results with Moz's Beginner's Guide here: moz.com/blog/absolute-beginners-guide-to-google-analytics
BackUps, BackUps, BackUps!
Even if you were to follow this article word for word, we can not stress enough how important this step is. The most important task you do with your WordPress site should be to setup backups automatically.
BackUp Options:
Automatic

Installing a plugin that will regularly backup your site is a cost effective, headache-free option to ensure that your site files are never damaged even in the case of an attack or server problem.

WPBeginner shared a list of 7 Best WordPress Backup Plugins Compared (Pros and Cons) here: wpbeginner.com/plugins/7-best-wordpress-backup-plugins-compared-pros-and-cons

Manual

To perform backups manually is an option, although we do not suggest it. It's quite simple to forget to take a backup and chances are that'll happen right before your site gets hacked or your server experiences an issue.

Managed Hosting Provider

A reliable option is to purchase a hosting plan with a managed hosting provider. The company you're hosting with will automatically store backups weekly (if not daily) on their server. Some companies will even store a backup of the backup on a different server to ensure utmost protection and reliability.

Learn the difference between hosting and Managed Hosting in our recent article here: https://www.in-tuition.net/managed-wordpress-hosting/
—
Remember to monitor your site as much as possible and look for any unusual activity in your Google Analytics results as well as in the backend. Take action right away!
Thanks for reading!
---
Suggested Links:
Posted on
December 15th, 2016
and last modified on
April 29th, 2020.