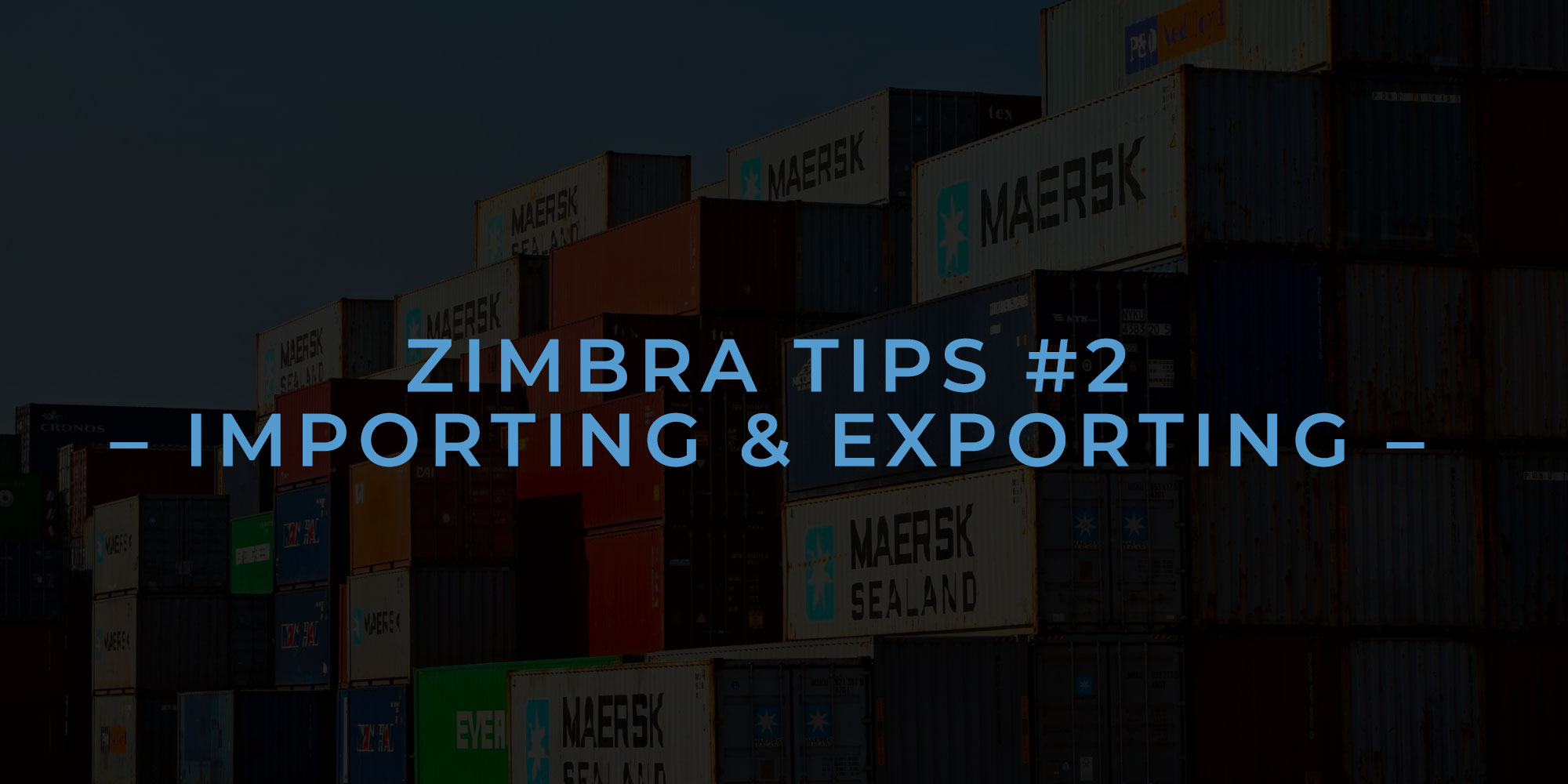 Zimbra is already user-friendly, but with a little guidance it can be used to its full potential. That's why we've put together this bi-weekly blog series to make sure you're using Zimbra as efficiently as possible!
This week we're looking at importing into and exporting from Zimbra in more detail.
Importing
Importing into Zimbra makes it quick and easy to set-up, and maintain, your account. You are able to import and export the following:
mail folders in tar-gzipped.tgz format

calendars in iCalendar .ics format

contacts in .csv format.
Importing is simple, under the Preferences tab in the main navigation, click Import/Export. You can also use this tool to add files such as address book contacts from another account.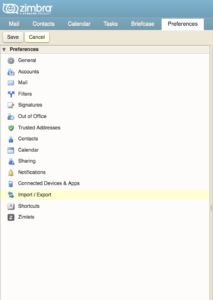 Exporting
Visa Versa, you can use Export to move your Zimbra contacts into another account. You can either export an entire address book or individual addresses into other accounts such as your Google account, which allows for ease of use when switching between different service providers.
Exporting is also a simple task to perform in Zimbra. Follow these steps to export in Zimbra:
Select the type of item )Account, Calendar or Contacts)

Select the item from the Source Menu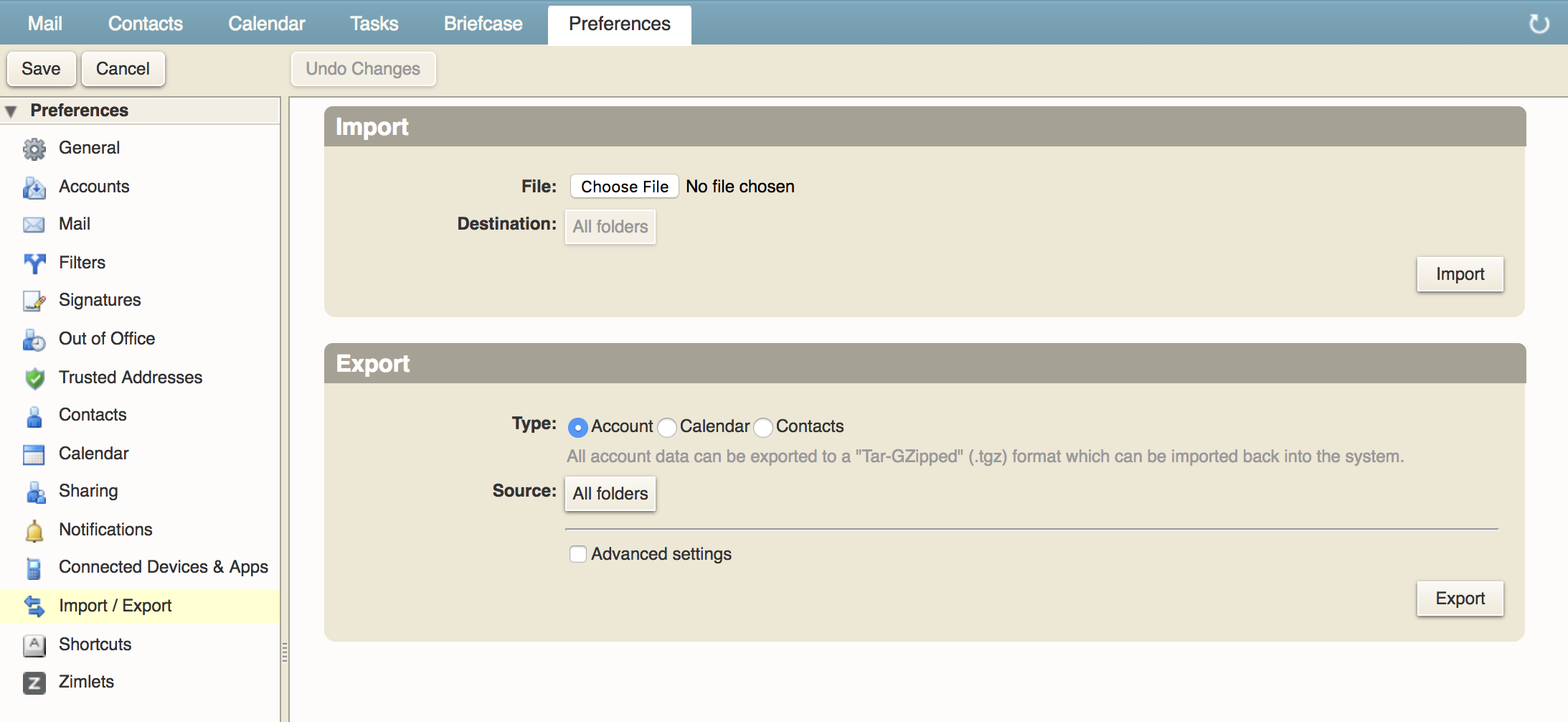 To refine your export:
Select "Advanced settings" to choose what data types are included in the export, what date range and what filters should be used and then click Export.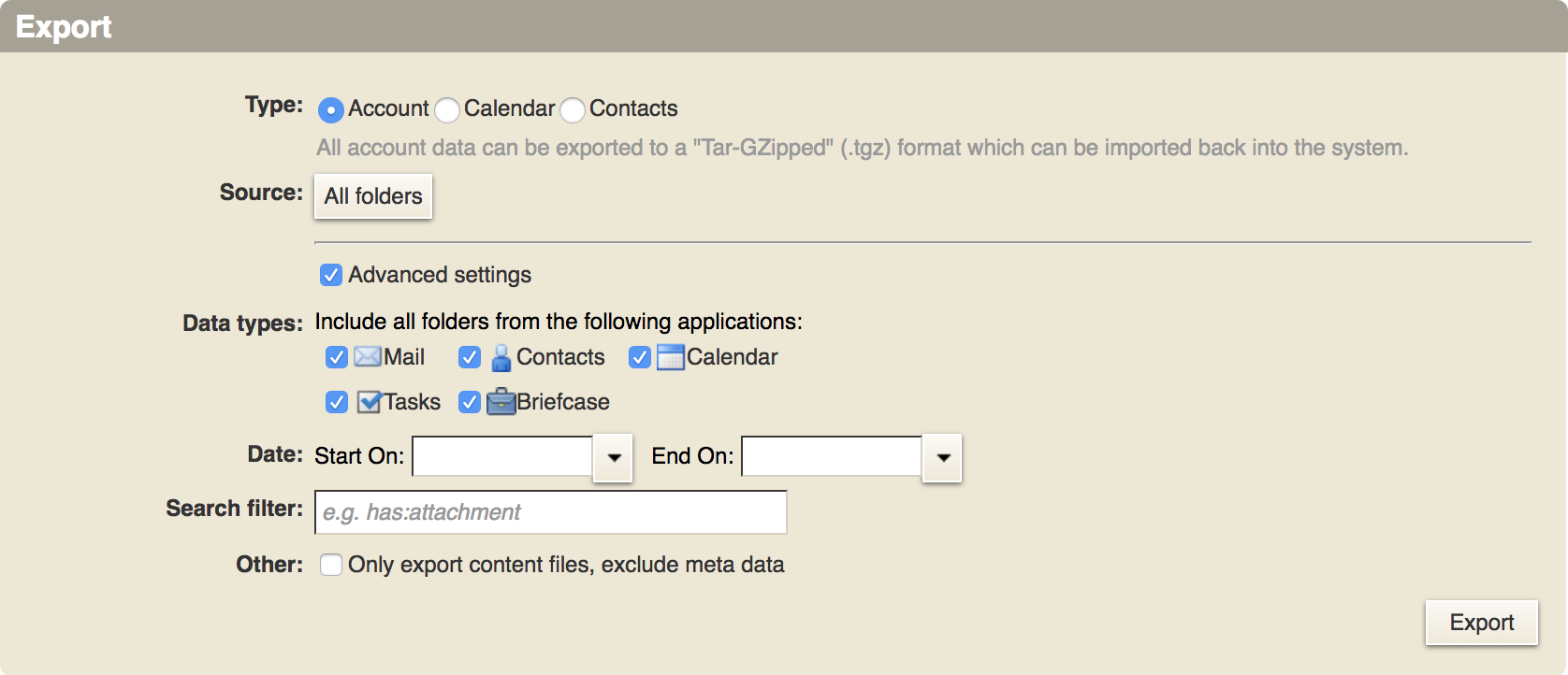 Why Zimbra?
Zimbra is a powerful tool and the importing and exporting features allow a fast set-up, solid integration with other services and help to ensure you stay up to date with your accounts, calendars and contacts.
For more information about our Zimbra solutions, check out our website. Keep an eye out for our next blog post covering another aspect of Zimbra – changing your Zimbra preferences to best suit your needs!
Posted on
March 19th, 2019
and last modified on
March 19th, 2019.