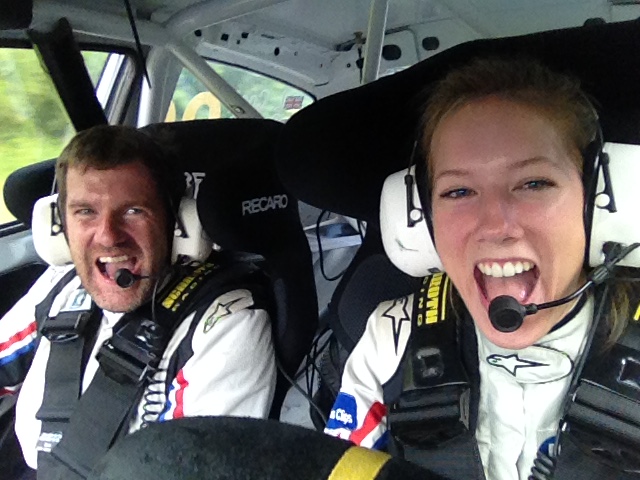 As a sponsor of Louise Cook, we are very proud of her commitment and dedication during her return to World Rally Championship competition this past weekend. Louise had a forced 4 year absence from the sport after being the first female in the world to gain a FIA Rally Championship title in 2012!
Here's what Louise says about Rally Finland – one of the fastest events of the calendar, with huge jumps and flat out bends!
"We had 6 hours of sleep in 9 days and I was falling asleep at the wheel on the road sections. Though after a run through Ouninpohja, I was wide awake!!! That stage is crazy, you are looking at the tree line over the crest, everything is saying its going left after the crest but your co-driver has told you it's a fast right. You have to commit to the note, it is incredible."
Louise's story is inspiring. Louise and her co-driver Stefan have fought hard to be racing at the very top level of Rally – every step of the way, creating opportunities where there were none through grit and determination and never giving up. They have overcome huge obstacles along the way. There will be further challenges, but we've no doubt that Louise will achieve her dreams. We are extremely proud and honoured to be involved with the team. Thank you for allowing us to be apart of your journey Louise. We wish you all the best for future competitions!
Louise plans to compete on some tarmac rounds next to get some mileage in the car with European events and testing. You can follow see more pictures and follow her journey here: cutecookie.co.uk/
*Above photo credited to Tuomas Töyry
Posted on
August 24th, 2016
and last modified on
October 18th, 2016.