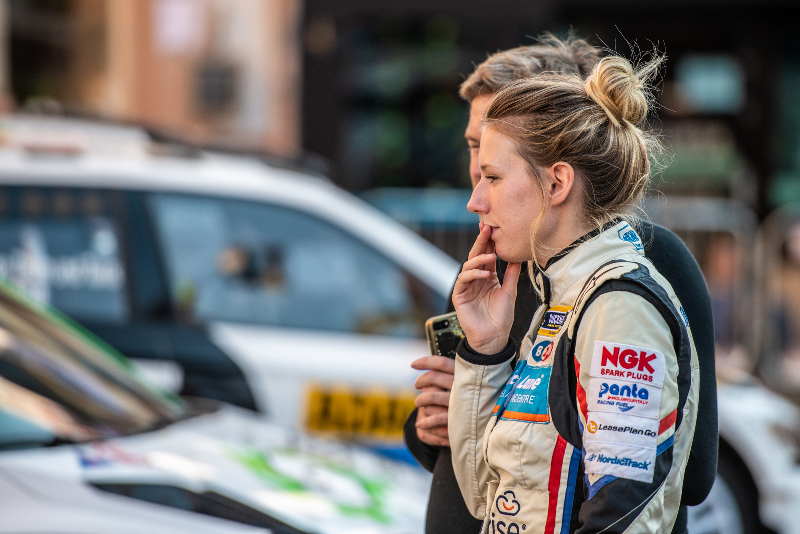 Here at In-Tuition, we are proud to sponsor Louise Cook and her mission to become the first female to become a world rally car champion. Recently, Louise travelled to Germany to take part in Rally Germany 2018 and here is how she got on!

The build-up
Things haven't been easy for Louise, and her mission just to get to the WRC Rally Germany was exhausting in itself! It involved reaching out to sponsors and crowdfunding. Fortunately, she managed to pull enough together to take part, although she did not quite raise the full budget. This meant that Louise and her co-driver had to resort to sleeping in her car for the week whilst competing in the rally! Describing this experience in her own words, Louise said that "it was tough, the rallies are tough mentally anyway and your rest is important. We had no choice if we wanted to compete and keep the WRC3 championship alive." Her commitment and honesty is admirable.
Donate here: cutecookie.co.uk/crowdfunding/
World Rally Championship Rally Germany
Louise also had no money for testing meaning her first rally car drive of the event was two, squeezed in, runs down the event's 6km shakedown stage before the start! Her first time driving on tarmac in 6 years, and facing torrential rain, the learning curve was steep for the British driver. However, after fixing a problem with her car's hand-break, and facing a tire puncture, Louise went on to set her 1st fastest time in WRC3 on the tricky Grafschaft vineyard stage. In her own words:
"I caught the car in front and it was really hard to see with all the dust from the gravel cuts on the corners. It was so tricky with the vineyard walls so close one side and the vines the other. I had to back off a lot, I was stuck behind the car for a few minutes at least so it was nice to see the fastest WRC3 time on the board by 0.9 seconds still."
Louise, facing a lack of funding, car issues, and a steep learning curve, quite frankly did an amazing job and should be very proud of herself. Finishing 3rd place, she gained 15 points which launched her up to 7th out of the 23 drivers in the WRC3 standings and keeps her in a great position for the WRC3 championship!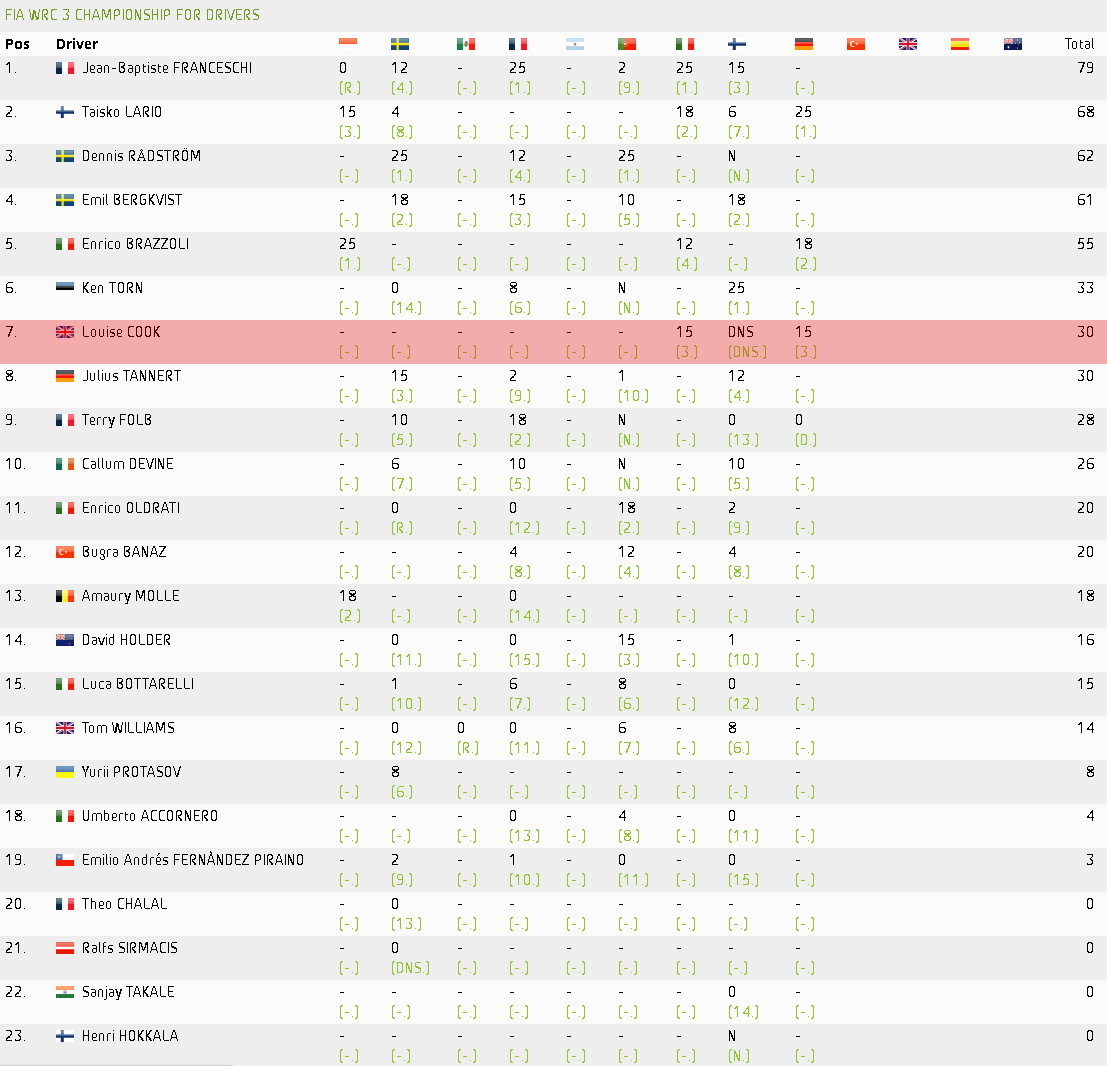 The future
However, with the funding pot empty again, and Rally Turkey up next, the only female in the World Rally Championship is again facing numerous hurdles before she can even begin racing. However, at In-Tuition, we have no doubt that she will succeed in her dream, and it is our pleasure to sponsor the future, first ever, female World Rally Championship winner!
Louise Cook's next race is September 13th, 2018 – September 16th, 2018 in Turkey. If you wish to support her and her dream, you can donate here: cutecookie.co.uk/crowdfunding/
Go Louise Go!
Posted on
September 10th, 2018
and last modified on
October 9th, 2018.