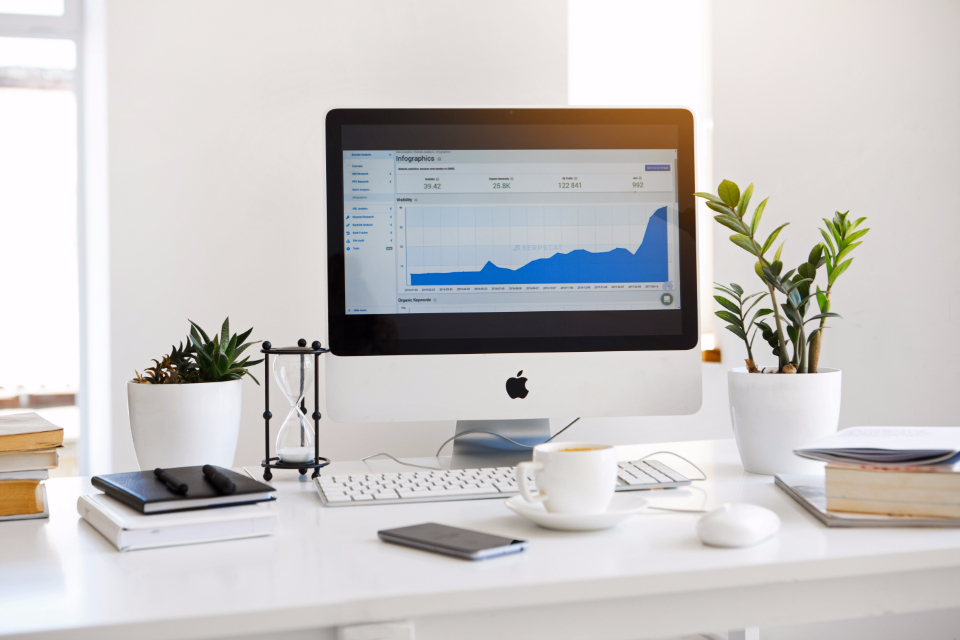 Whether you have a website that is personal or business, it's important to know who is visiting your website! Implementing Google Analytics can help you keep track of this, and more!
When you install Google Analytics, you are essentially adding a piece of code (Javascript) to your website, so that you can gather performance data. This data tells you important information about your WordPress, such as the number of page views, traffic source, bounce rate, and duration of visit, which can help you to curate your content accordingly.
Not sure how to add Google Analytics to your WordPress website? These 3 steps can serve a guide for you to get started.
Step 1: Create a Google Account
In order to add Google Analytics to your website, you must have a Google account. You may use an existing account if you wish or can create a new one.
Once your account is set-up and ready to go, visit analytics.google.com and login to your account.
Step 2: Connect Google Account to Website
Follow the steps given to attach your WordPress website to your Google account.
Once you have filled in all the required information, click on the Get Tracking ID button. A UA code will appear. Be sure to copy this code for later use.
Step 3: Install the Google Analytics Plugin
In WordPress, click Plugins > Add New and search for 'Google Analytics for WordPress'. Install and activate the plugin by MonsterInsights (formerly known as Yoast).
Once complete, go to Settings > Google Analytics to connect your Google account to the plugin. There are two ways to do this:

Authenticate with Google account – if you are signed into your account, you can select this option and follow the prompts
Manually enter your UA Code – if you prefer to manually complete this step, you can tick this box and paste the UA code (which you copied earlier in point 4)
Congratulations!
You've finished setting up Google Analytics! Now that you have finished these 3 steps, your website will be tracking visitor and performance activity. You can view this data anytime by going to your WordPress dashboard.
Remember to update the Google Analytics plugin regularly, to ensure that it continues functioning to the best of its ability.
Take home message
Google Analytics is an important part of any website, big or small. It provides WordPress owners with valuable information about the performance of their website. You can use the above 3 steps as a guide to getting started, and begin taking advantage of all Google Analytics has to offer you!
Thanks for reading!
Posted on
January 24th, 2018
and last modified on
March 24th, 2021.