We are living in a world that has never been so connected. The internet lets us communicate with family and friends from all over the world; it is truly amazing. However, recognizing the risks of the internet (such as your privacy) is pertinent when using such a powerful tool.
National Cyber Security Awareness Month (NCSAM) falls every October and focuses on building awareness to ensure the safety and security of your data online. 2016 is the 13th year of National Cyber Security Awareness Month.
4 Simple Tactics That Will Make You Less Vulnerable to an Online Attack:
1. Be Suspicious
If there is one thing we want you to take away from this article, it is:
Here's a real-life example that happened to me within a span of three months. Click on the image below to view the two side-by-side emails enlarged … both of them look legitimate, one is real and one is a phishing attack.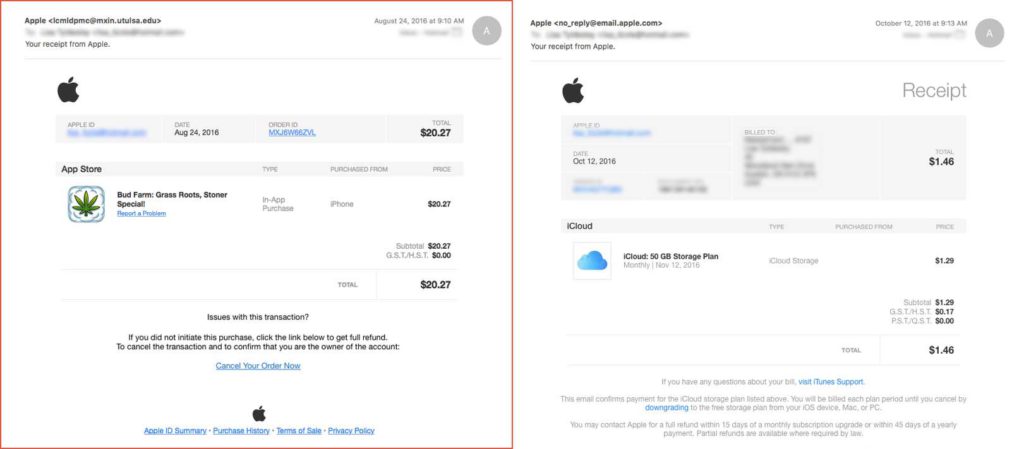 Would you be able to tell which one is actually from Apple?
The one on the left with the red border is a phishing attack. Now, this is not a purchase that I'd ever make BUT I did question this email based on the accuracy of it looking almost identical to the real Apple receipts.
The trick here is the criminal hackers are trying to get you to enter your credit card information for a refund. At the bottom of the phishing email, it states "If you did not initiate this purchase, click the link below to get a full refund". I didn't purchase this app so naturally, my first instinct would be to get a full refund. Wrong!
3 Tips to Identify a Phishing Email / Email Scam:
Look at the 'From' Address
One key factor is to look at the 'From' Address. You can see in the example above that the from address on the spear phishing attack is gibberish as opposed to the real email from Apple.
Use Common Sense
Look at the purchase item and ask yourself: "Did I purchase this?" This example is pretty simple to see that the iCloud app is purchased and the "BudFarm" is not.
If they ask for your Credit Card
If you are required to fill out your credit card in order to get a refund or complete the purchase, it's a scam.
If you were to click on the link, it'd redirect you to a website dressed up to look like an Apple website. Once you enter your credit card information, game over. They have your credit card credentials and are free to do whatever they want with your money.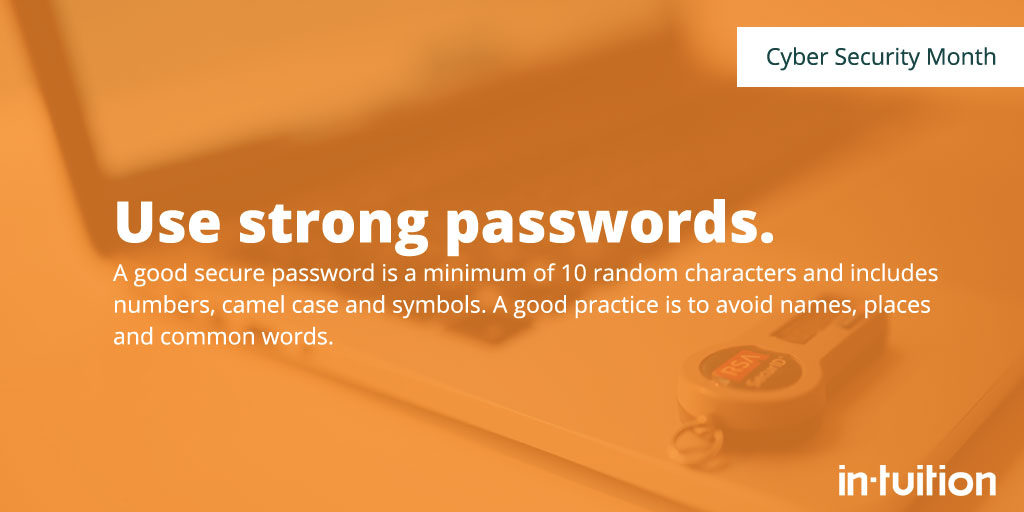 2. Use a Strong Password
A good secure password has all of the following tips randomly combined:
Minimum of 10 random characters long

The longer your password is, the harder it will be for the bad guys to work it out
Include numbers, symbols, upper case and lower case letters

Use a variety of all these characters in a random order to make the password more secure. For example, instead of Pickles1 use P!Ckle$@AreTHeBe$T!:)
Avoid names, places and common words

When creating a password, the first thing that normally pops into one's head is the name of a loved one or a recent location. Be more creative, those passwords are easily hacked.
Try not to use the same password more than once. It can be difficult to remember your passwords however there are some great apps we recommend that will safely store your passwords for you.
Three Password Managers to Help You Remember Your Password
Read more about password security and creating strong passwords on our blog post: How to Create a Strong Password.
3. Be Smart with your Personal Information
Protect your identity online and be smart with the information you share. Criminals can find so much information about you without hacking into anything. Think about your social media profiles, websites, etc.
Here are some tips to tighten up your presence online:
Exclude personal information from social media profiles
Take a look at the information you share on your social media profiles – most of it is not necessary. Remove your personal details and never share financial information.
Purchase from Reputable Websites
When you are about to make a purchase online, be sure to check that it's a reputable website. Look for https:// and a lock in the corner.

Stay alert
Be aware of the latest security problems and be aware of what to look for. Phishing emails are very popular right now where a criminal hacker will pose as a reputable company. The above picture in this article with the two emails from "Apple" is exactly what a phishing attack is. Read more about Malicious Software and the different forms it comes in here.
Secure your WordPress website
If you have a website, you'll want to take the necessary steps to make sure it's secure. We've written an article Preventing a WordPress Crisis, read it here.
Keep Software Current
Companies are always updating their software to ensure that any possible attacks are covered. When there is an update available, make it a priority to adhere to.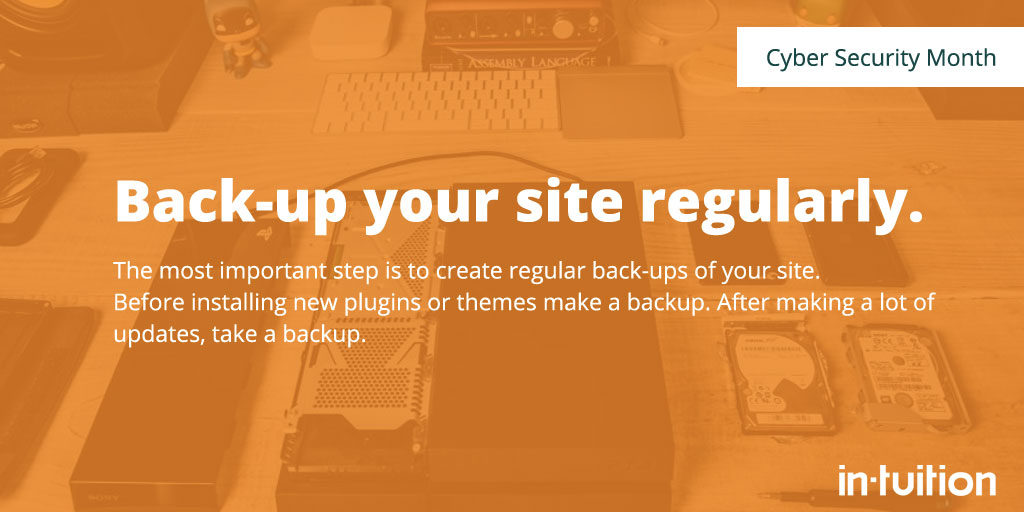 4. Back-Up Your Site/Files Regularly
In case something was to happen online, make sure to have copies of your files on an external drive as well as in the Cloud.
---
Here at In-Tuition, we care deeply about security and your privacy. Here are some of the lengths we go to in order to protect your data:
We have a 99% success rate when it comes to spam removal – We harness the collective intelligence of over 1 billion reporting sources all working in real time so that new threats, zero day virus and spam emails are very quickly identified and trapped
Real-time replication and backups mean that for every 1GB in your mailbox we actually store 8GB
Your connection to our services can be secured using SSL encryption and our email servers default to using TLS when communicating with third party email servers
We encrypt all backup data before it's transferred to separate backup storage locations (Our two UK data centres are ISO 27001 accredited, Tier III)
100% message delivery Service Level Agreement – backed up by our industrial-grade email platform
The official hashtag for Cyber Awareness Month is #CyberAware. Connect with us on social media and let us know what tactics your company uses to be more secure online.
Thanks for reading!
---
Suggested Links:
Posted on
October 7th, 2016
and last modified on
November 10th, 2016.